Excellent software. I have no trouble keeping track of my employees' attendance and their working hours from anywhere I go. And guess what? It fits well within my budget.
Hassan, Zamzam Market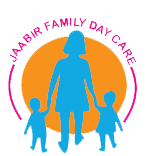 Accessible System is very easy to use and very affordable. It has become fairly easy to record the working hours of employees and pay them. I have felt enourmous relief due to the minimisation in lengthy paperwork regarding employee information.
JBR FDC

Tracking the employees' attendance and keeping the record of their roster have never been so much easy. Accessible System is easily the best in class software that is truely accessible from anywhere.
Husna FDC